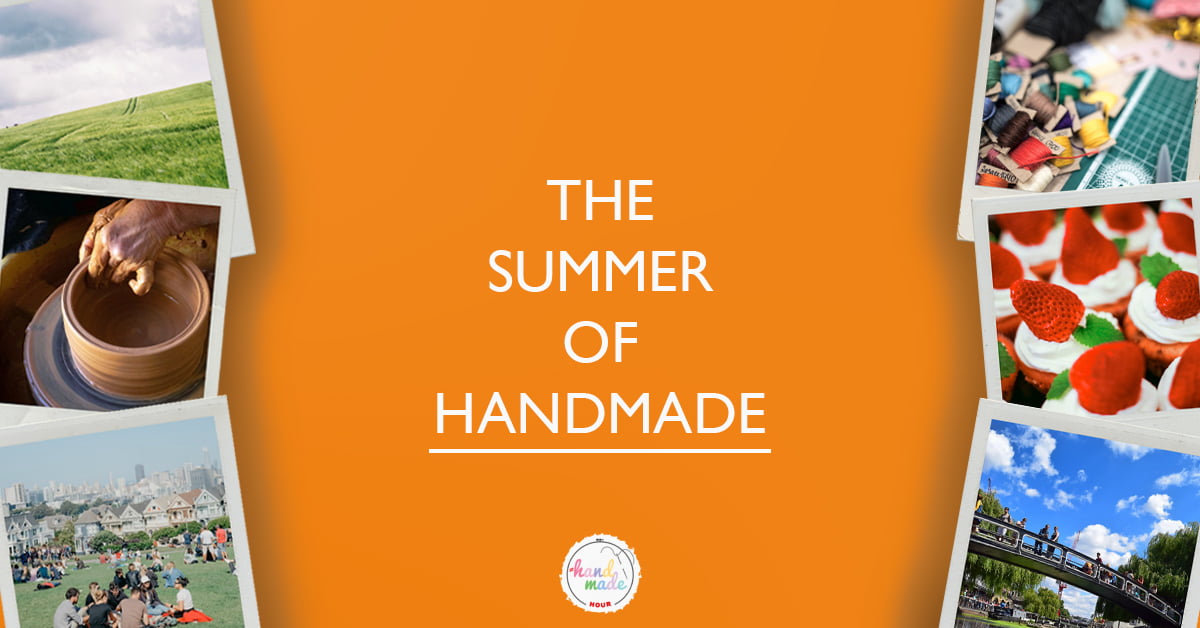 The Summer of Handmade
Saturday, 21st August 2021
Sunday, 22nd August 2021
Bask in the British summer ... with a lovely fresh bowl of strawberries & cream and a crisp glass of something delightful, from the comfort of your garden!
We are back with our second event on Tresstle ... the Summer of Handmade. Bringing you the very best of British crafting - this is the Summer of Handmade.
We'll be touring the UK and stopping off for fun, laughter and lots of lives with wonderful makers.
As always, we'll work our socks off to bring the Summer of Handmade into as many electrical devices as possible over the weekend through our community of over 120,000 people!
This is going to be wonderful!
Event applications are only available to registered Tresstle users.
HandmadeHour is THE most gorgeously talented community in the world! We're here to support each and every creative business no matter where they are on their business journey. From hobbyists and start ups to master craftspeople, we are here to help you run your business exactly how you need to.