The Great British Holiday Market
Saturday, 10th July 2021
Sunday, 11th July 2021
Thanks to Covid many of us are holidaying in the UK this year, and with the summer holidays getting closer we thought this was the perfect opportunity to shop British and find lovely stuff to take on our holidays. This will be a gift market and brands will be sharing just one item- although you can search their whole shop when browsing.
Think self care treats for a relaxing weekend away, gifts for teachers, craft kits to occupy the kids, delicious picnic and BBQ food, lovely things to decorate your house with and lots of summery products.
This market is organised by Pedddle, an online directory of local markets and their stallholders!
The market is now in preview mode. There are no links visible and they will become active at 10am Saturday 10th July.
Picnic & BBQ
The Cake Spa
Mixed Treat Box with an old school ice-cream theme. 6 delicious sweet treats in a gift box.
Ginfused
A deliciously natural non-alcoholic alternative for when you can't have a gin. Just add tonic water.
Craft Kits & Rainy Day Activities
Abigail Rose Creative
'More Springs' embroidery kit inspired by the novel Anne of Avonlea.
Create Space
Learn the art of raffia weaving with this simple and relaxing coaster kit!
Sister Sister
Ssshhh! 1000 piece Contemporary Jigsaw Puzzle made from FSC approved paper & Eco friendly packaging
little.B
Discover the mindful craft of origami with our Fold Your Own craft kits to create unique items.
Gifts for Teachers
She Could Sew She Did
This roomy applique heart pouch is the perfectly useful way to say Thank You
Laurel Tree Pottery
This mini ceramic flower house can be gifted with a choice of mini gift card (With Love/Thank You)
The Liverpool Candle Co.
Hand-poured natural wax candles, inspired by our favourite memories.
Shirley Rainbow
Cheerful and fun hand stitched 100% wool felt lavender bags in sea creature shapes
Stitch Studio
Retro style, felt Sunflower brooch on a 'thank you' card. A perfect teacher gift keepsake card.
Tula and the Whale
Eco-friendly Rainbow brooch gift, made from repurposed materials.
Havana Knots
Wristlet keychain made with cotton cord that is 100% recycled. Perfect as a small gift.
AWO London
Lightweight wooden earrings made with Ankara print material and sterling silver ear hooks
Audrey & Coco
A simple, zero waste thank you Teacher card - enjoy the card and then plant it!
Eggbert & Daisy
Personalised teacher thank you card.
Birthday Gift Ideas
That Girl In Green
A selection of handmade creams from natural bee products in a handmade bee tapestry gift bag.
Katie Johnston Jewellery
Little copper bowls filled with enamel on a sterling silver chain
Woodcraft by Owen
Hand turned wood and resin landscape pendants with natural edge red coolabah burr wood
Louise Crookenden-Johnson Ceramics
Anna Pearson Metalsmith
Hanging Decoration made from pewter and stamped with 'Create Your Own Sunshine' in rainbow letters
Bowerbird Jewellery
Look cool and tropical with these Monstera leaf earrings - perfect for wearing all Summer long!
Turquoise Gem Home
Eco Rockpool wrapping paper inspired by childhood memories of seaside days and Rockpool delights.
Home & Garden
Ivy Upcycling
Handcrafted solid oak tables made from reclaimed heavy oak planking with rustic steel hairpin legs
Lorna Bagilhole Illustration
Original paintings and prints
Alma Tipon Art
Museum Quality Print. A fine Art printed on thick Giclèe paper with fade resistant.
Jenny Newall
Glass Bird Illustrative Sculpture
The Pompomporium
Pom flowers and faux eucalyptus make this beautifully unique wreath a gorgeous addition to your home
Bic Beaumont Art
'The Moon Mermaid', hand pressed lino cut on recycled paper
Ali Sharman Handweaver
Limited edition cushion covers - 100% British made from Yorkshire Dales wool
Macrame by Laura
Beautifully detailed medium size layered wall hanging in terracotta and ecru natural cord.
Utterly Pottery
Set of hand painted ceramic beach huts fused together during firing on to a square or round base
Cherryloftstudio
Made from semi-porcelain, gold inside, bubble glazed outside, glows beautifully with a tealight.
Clara Castner
Porcelain carved star shaped votive. Perfect for citronella tea lights in the evening.
Mae Kandoo
A beautifully handmade Seagull. Quirky by nature and tactile by design!
Sarah Myatt Glass
Fused Glass Sunshine sun catcher
Rima Linden
Minimalist style plant hanger EMMA with brass ring
Hannah Joy Designs
Bright and colourful summer fairy light garland. Laser cut from wood and beautiful pastel acrylic
Joy Clifton
Unique hand painted ceramic 'Wave' flat round bauble, 7.62 cm diameter. Available in 3 designs.
Surtees and Co
Summer Stripes Bunting
Anna Treliving Design
Vibrant Sunshine Illustration Tea Towel in Pink, Purple, Mustard and Teal
Cynefin Crafts
Ditsy Roof Little Wooden House
Hayley Victory
'Let The Sun Shine' Felt Banner in bright pink, yellow and white
Creative Pickle
To celebrate the British 'Summer'(!), this great Ice Cream poster transports you to the seaside.
Sally Elford Illustration, Print and Design
Add a pop of colour to your coffee table with my Sunset Murmuration design coaster
Self Care & Wellbeing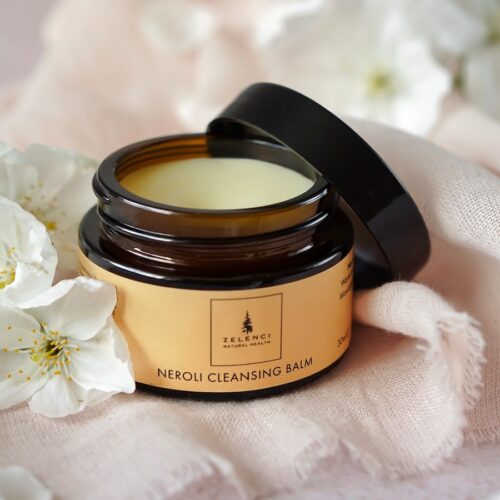 Zelenci Natural Health
A summer, nutrient rich, Orange Blossom, natural Aromatherapy Cleansing Balm
Tink&Reu
Positive Mug Decoration Featuring "Hug In A Mug" Message
Clothing & Accessories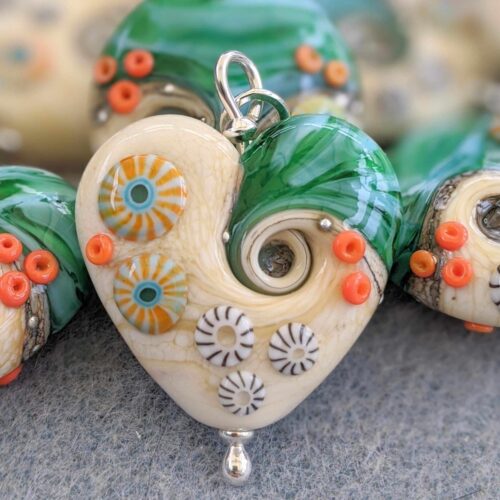 Beach Art Glass
This is one of my most popular original design handmade glass bead pendants with sterling silver.
Eynonymous Designs
A luxurious velvet and felt tote, featuring my original 'Port Eynon' coastal design
FinesseKnits
Super soft British spun marled merino lambswool Nordic scarf keeps you warm and cosy. Can be worn d
Junkbox
Twin handle roll top rucksack in Mustard finished with a handprinted Junkbox old school patch.
Ellen Randall Designs
Beautiful polymer clay earrings from either the Sunflower Field or Wildflower Meadow collections
Mijoux Creations
Cute little starfish adorn your ears with these handmade blue enamel round stud earrings.
needle in the mill
Macrame Lanterns in ecru, and a few have been dipped dyed with avocados, cochineal and Logwood.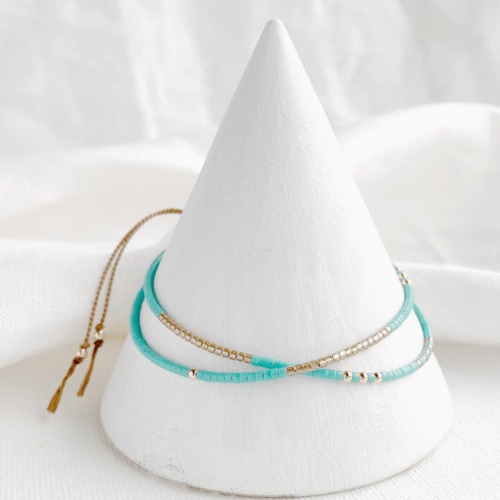 Hardy to Hudson
Fistral Bracelet - Delicate Beaded Turquoise & Gold Silk Bracelet
Emma Philippa Maeve
Wake Me Up Collection, inspired by uplifting beats for the Summer Soundtrack, original pieces.
Silver Fox
Amazing sterling silver spiral earrings, truly stylish and suitable for any occasion.
Pattern Punch
Individually handmade African wax print rope necklaces. Lightweight, unique & easy to wear.
Unique Ella
Colourful wooden earrings made from certified birch
Pickbu
A bright rainbow coloured unisex kids t-shirt covered in animals
Lemon Drops Design
These lightweight statement earrings feature a small, hand textured lemon and leaf on a gold hoop.
HANDforthMADE
Very light Harris Tweed glasses/sunglasses case with padded felt lining and press stud to close shut
Kitty Marshall Prints
Recycled plastic and silver Lucky Cat studs for an extra bit of luck in your life!
Ami and Lo
Cork leather large circle earrings.
Evie Jade
Amelia Animal Print Fabric Necklace
Jen's Gems Jewellery
Personalised hammered bangle with a message hand stamped onto the inside or outside of the bangle.
Peach Plot
Lightweight laser cut earrings that are a perfect summer accessory. Available in a range of colors!
Cotton Candy Caboodle
Fun & sparkly ice cream cone earrings with none of the sticky mess! Made from vegan faux leather.
Abby's Art Atelier
A pair of earrings, in dreamy pastel colours perfect pair of earrings to complete any summer outfit.
Daffodowndilly
Puffin Hard Enamel Pin Brooch - Designed in Shropshire and UK made, perfect for a summer jacket.
Cards for all occasions
Sophia's Illustration
Six colourful greetings cards, featuring illustration inspired by holidays and the great outdoors.
Lellibelle
A printed sunflower card from an original embroidered design
Fussy Geek Wares
A selection of cards created from original linocut prints. Buy 2 and I will refund the extra £1.50
Rachel Mammone Paints
No Rain, No Flowers Greetings Card perfect for sending during a rainy Summer!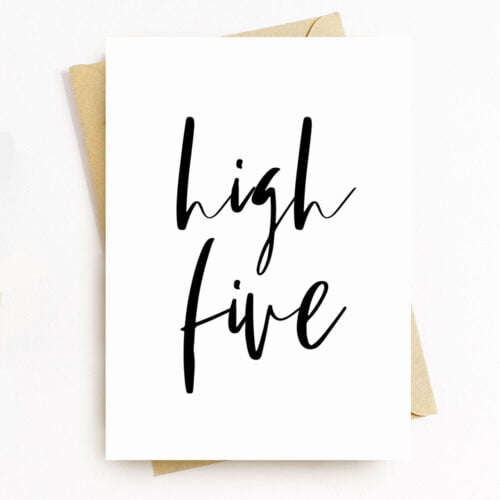 Flash On A String Designs
Give someone a paper high five with our bestselling greeting card
Meet the makers - 5 products!
10/07/2021 11:30
Tresstle TV
Painting a Lighthouse with Louise Crookenden-Johnson
10/07/2021 15:00
Tresstle TV & other social platforms
A stream of short videos of making processes and wrapping.
10/07/2021 17:00
Tresstle TV & other social platforms
Meet the makers - 5 products!
10/07/2021 19:00
Tresstle TV & other social platforms
IGTV recording of 6 makers and their products
10/07/2021 20:00
Tresstle TV & other social platforms
Meet the makers on Insta
11/07/2021 10:30
Instagram @pedddleuk
Learn about Skinner Blending with Ellie from Ellen Randall Design
11/07/2021 11:30
Tresstle TV
A stream of short videos of making processes and wrapping.
11/07/2021 12:30
Tresstle TV
Meet the makers - 5 products!
11/07/2021 13:00
Tresstle TV
Meet Us
Lorna Bagilhole Illustration
Louise Crookenden-Johnson Ceramics